For my wife's birthday this year, I shipped the kids dogs to my family and shipped our car (and us) to Canada.
Mory and I first visited Canada in 2011 on our Thanksgiving trip. She wanted a relaxing drive along the Pacific coast, I wanted a big plate of what the French call poutine. Our Civic took us from southern California to Vancouver, following the 101 and/or the ocean. We had a great time and knew that we'd be back again soon.
We've returned to Vancouver a few times since then. The drive is a bit shorter now that we're living in the Seattle area. Vancouver is a great city, but I felt like we had already seen most of its attractions.
Surprise
I started planning the trip in February, long before Mory's birthday in June. Our friends gave me great recommendations for places to go and things to do in Victoria. I kept the whole thing on the d/l, even though Mory hates surprises. When Mory was around, I even made fake-plans with my parents and family for that weekend, who were in-the-know and went along with the surprise.
When I woke Mory up on the Friday before her birthday, she had no idea why I was asking her to get dressed and get in the car. She thought I was going to work and she'd have a few more hours of sleep. Our bags were already packed , I had the tickets and $200 CAD and our passports in hand, and my sister was on her way over to take care of the dogs.
Our first stop was 3 hours later, in Port Angeles. By now, the surprise was up, as pulling up to a ferry parking lot is a dead giveaway. My friend Missletoad recommended a great lunch spot in Port Angeles as we waited for the ferry to leave. I had an amazing sandwich and chili, loaded with smoked meat and delicious ingredients. We also visited a small candy boutique and got snacks for the trip.
The ferry ride was quiet. I played Battleheart on my iPad while Mory grabbed some of the sleep I'd deprived her of by waking her early.
Enter Victoria
Victoria hits you with a gorgeous view right off the bat. As the ferry pulls in, you're surrounded by historical buildings and awesome landscaping.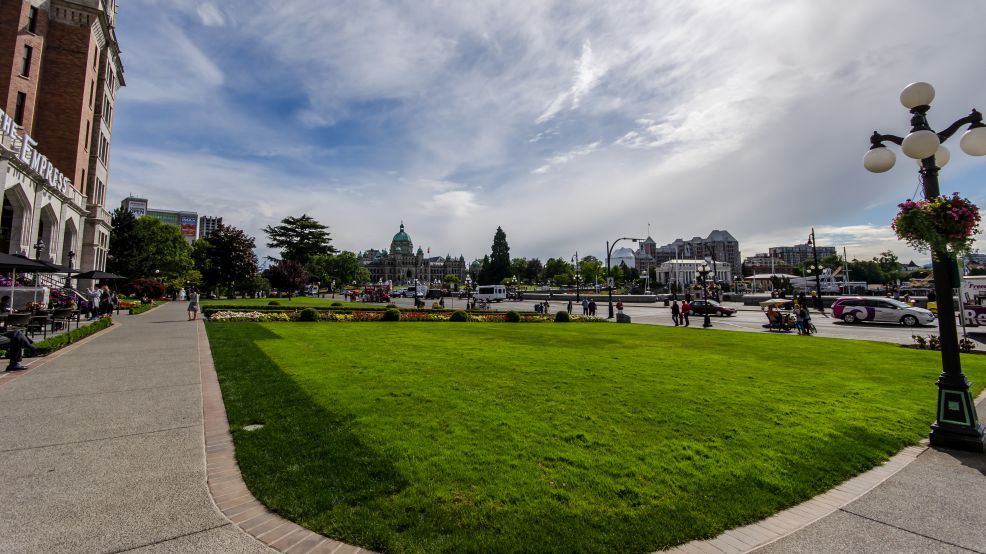 We checked in at the Beaconsfield Inn, which is a great bed and breakfast. It was more expensive than a typical hotel, but I had been saving some free nights on Hotels.com for a special occasion and the USD:CAD rate was great at the time. It felt like staying in an antique British home, complete with sherry and crumpets served in the library in the afternoons. I had to change in our room , as my pajamas/driving attire wouldn't fly at our next step: the Fairmont Empress.
High Tea at the Fairmont Empress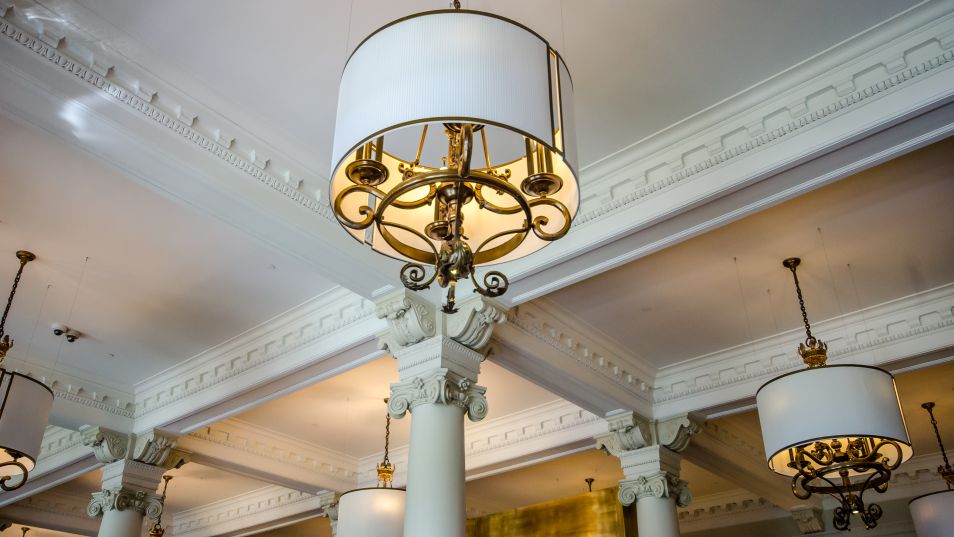 I heard rave reviews of the high tea at the Fairmont Empress from at least a dozen friends. I didn't buy it. My wife would get a tea, and I figured I'd grab a sandwich and a Coke . The dress code said "Sophisticated, smart casual." Whatever. I wore jeans.
I was wrong.
I was so wrong.
When our server offered to bring by the tea list, I was expecting a 4x10 sheet of teas with fancy names and fancier price tags. Here's what was delivered:
When this tiny Violet Hold-esque menagerie of teas arrived, I realized that this wasn't just a pot of tea and some crumpets. This was an experience.
Our server brought out two teapot warmers and set up our chosen teas. We went with the Empress Blend and the Earl Grey. They were both phenomenal.
When the tiered stand of tea treats arrived, I knew we were part of something special.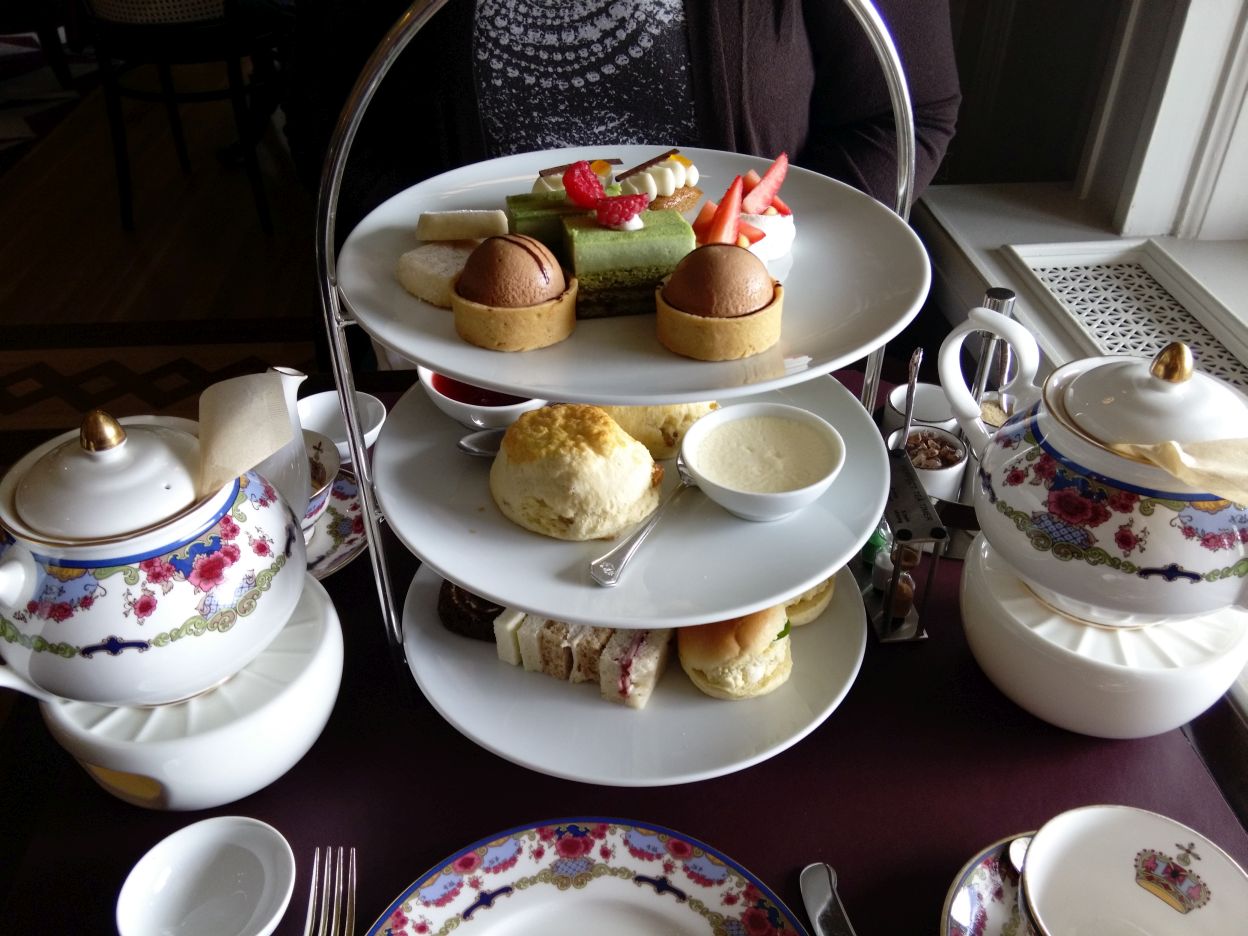 A selection of the best sandwiches I've ever had decorated the bottom tier. Make no mistake, these are the real power hitters in the lineup. I traded my salmon roll for Mory's egg salad sandwich. I still think I won that deal.
The biscuits came with a strawberry and lavender jam, with the latter picked fresh from the Empress' roof garden. The second condiment was clotted cream, which sounds somewhat gross but is actually incredibly delicious. It's somewhere in between butter and whipped cream. Combined with the fruit, it made the biscuits a true delicacy.
The top layer was loaded with flavorful desserts, including shortbread cookies that dissolved with a mouthful of hot tea. Normally when I see an assortment of tiny dessert items, I'm wary. I've eaten one too many awful brownies or cheesecake morsels at cheap buffets. Each of these is handcrafted and equally delicious. The Passion Fruit Strawberry Pavlova was my favorite from the top tier.
Back to the teas: they were amazing. I had several cups of each, something near 10 cups total. I was mixing in different exotics sugars at various ratios like an alchemist.
I spent the entire tea service oscillating between "this is the best thing I've ever eaten" and "no THIS is the best thing I've ever eaten". One thing is certain: it was the best meal I've ever had. They could triple the price and I'd do it again the next time I'm there. Step aside, poutine. There's a new sheriff in Canada's Best Food Town.
Day 1 - Downtown and Waterfront
After tea, we wandered out of the Empress, weaving past kids on a field trip and tourists taking selfies. Mory borrowed a camera to snap a few pics of some grateful Americans.
The government buildings across the street from the Empress are an amazing scene by themselves.
We explored all over downtown. We saw the Royal BC Museum, which we'd be visiting another day. We decided to walk down to the Fisherman's Wharf for some seafood (well, for one of us). I grabbed some very Canadian supplies from a small corner store on the way: All Dressed chips and a Kinder Egg. As we neared the water, we watched seaplanes landing and taking off from the bay.
The Fisherman's Wharf was a very cool spot. There are several attached houseboats, many of which are decorated in various artistic fashions. I bought an ice cream cone from a small shop on the wharf. There's also a crew of seals that patrol the boardwalk, hoping for tourists to "drop" a bite of halibut or two. These seals are incredibly friendly, and will come right up to the edge of the water to take food from you. Nobody seemed to mind much.
We hopped a water taxi, which is basically Uber for boats. They took us back to the Empress in just a few minutes, dodging the other boaters and continuing line of seaplanes arriving and departing. Our ferrymaster told us the story of a mega-boat that was for sale in the harbor. Only a few million bucks, and the master cabin had never been slept in! We could be the talk of the marina! I told him we'd start saving our loonies.
We grabbed our car from the Empress' parking lot, and headed up to Mt. Douglas. Graye had given me the great tip to head up there at dusk for an amazing panorama view of the island. It took some hiking, but he was right.
Finally, for a late dinner, we visited La Belle Patate just before closing. Graye said it was the most legit poutine in the city, even if not the cleanest. I know that a smoked meat burrito, high tea, and a tin of bacon poutine on the same day is an exercise in gluttony. I don't care, I was on vacation.
I also tried a can of something called Spruce Beer, which tasted like I drank Pine-Sol. Hard pass.
Day 2 - Historic Victoria
After a warm breakfast at the Beaconsfield and another couple of hours of sleep, we arrived at our first stop for the day: Craigdarroch Castle.
It's not really a castle, but it's close enough. It was one of the most enjoyable experiences I've had in a historical pseudo-museum before. There were great artifacts from the various eras of the castle, information about Victoria's storied past, and an easy-to-follow flow through the exhibits. I really enjoyed some of the political commentary from the era of the castle's construction, where the coal baron was seen as an enemy of the common people. There were also a lot of stairs.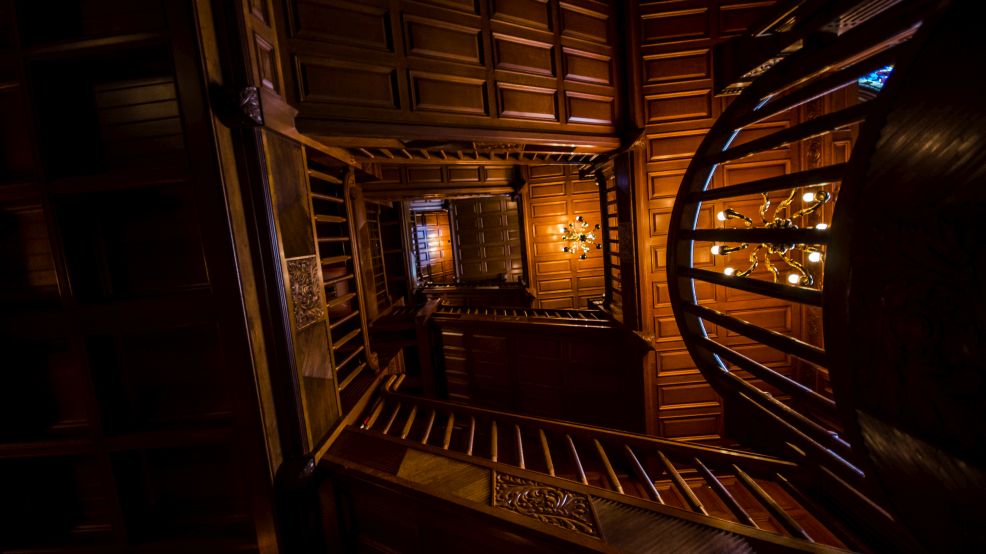 I bought Mory a tiny Canadian flag pin for her camera strap in the gift shop. I got myself a few things too.
After climbing all of those stairs in both directions, it was time for lunch. I had heard of a burger shop with local ingredients and good food . After eating at Big Wheel Burger, I can confirm that they serve great local burgers, along with killer fried pickles.
Now fed, it was time for the Royal BC Museum. We explored several different exhibits, most notably the Mammoth exhibit. There was a display that talked about a perfectly preserved baby mamoth that had been found in the Russian tundra, and how it was the only one, and how it advanced our understanding of their anatomy significantly. My wife and I both said "oh, cool" and then walked around the corner, where said mammoth corpse was right there on display in a glass box. We also learned a ton about Victoria's history and the native peoples of the area.
For dinner that evening, I had made reservations for Zambri's, a local Italian restaurant. The dinner was amazing, but the cocktails were even better. The 'Spritz Hugo' was one of our favorites.
Mory tried the cherry duck:
I stuck with the reliable pasta bolognese:
We also shared a panna cotta desert:
We turned in for an early night, since the next day would be even busier.
Day 3 - The Gardens Butterfly and Butchart
After another breakfast and post-breakfast nap at the Beaconsfield, we hopped on the highway and headed out of town towards the gardens. The Butterfly Gardens were our first stop.
The Butterfly Garden experience is walking into a greenhouse-turned-rainforest. The humidity is thick. The sky is blanketed with butterflies, and the exotic plants are covered with equally exotic animals like parrots and iguanas. The butterflies can (and will) land right on you. Mory took some great shots: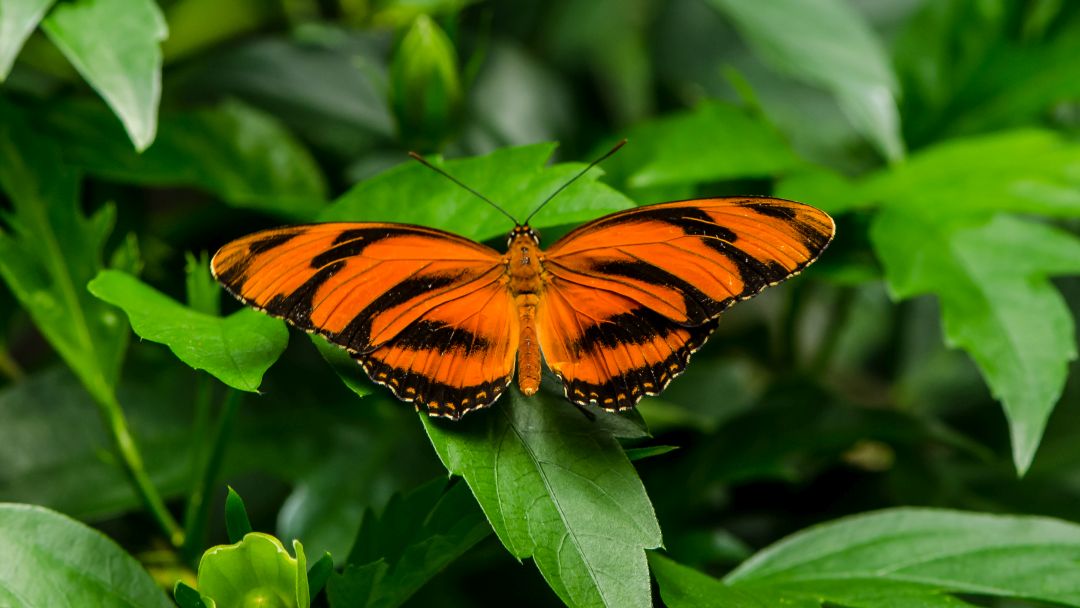 Even capturing the elusive Blue Morpho:
After returning back to the Pacific Northwest climate, we drove another mile down the road to the famous Butchart Gardens. They were even larger than I thought they would be. There were also many more tourists than I was hoping there would be. Every walking lane was clogged with people who I assume were taking literally their very first selfies and had no idea what buttons to push on their phone to make it happen. Also, the cafeteria food here sucked. My brother tells me that their afternoon tea is worth doing, so I'll definitely be sampling it next time.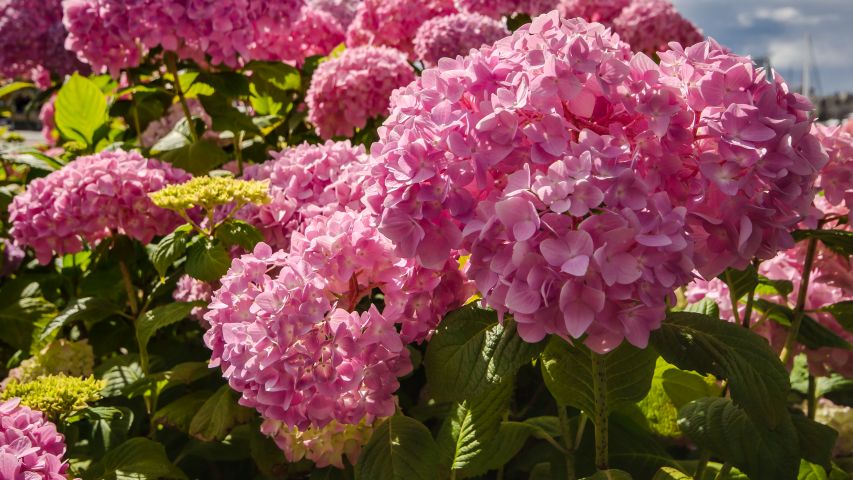 Mory had a bit more fun here than I did. I carried the camera bag (and often the camera), while she took pictures and got crazy gardening ideas. I also dropped my gelato onto the ground about 15 seconds after buying it.
We returned to Victoria proper in the afternoon, and hit up a few different liquor shops looking for Okanogan cider. If you haven't had it before, you're missing out. It's a delicious Canadian cider and comes in many different fruit flavors, including my favorite, pear. We bought… a lot. More on that later.
We had dinner that evening at Red Fish, Blue Fish. The line was long, but the portions were huge and the food was great. Oh, and I guess the view was alright too.
I ended up getting an average steak from The Keg, where they not only do not serve Coke, they don't even have Mountain Dew or Dr. Pepper as fallbacks. Get your shit together, Victoria.
That night, I tried to watch Game of Thrones on my iPad. I pay for HBO. I pay for HBO GO. Apparently you can't use them in Canada. Luckily I have a proxy, but come on. I'm paying to watch the most pirated show of all time. Get your shit together, HBO/Canada.
Day 4 - Returning to America
Mory's Birthday. We had to be up early to catch our ferry, as US Customs take much more processing time than their Canadian counterparts.
I knew that I had more than the duty-free amount of alcohol in the car. We had bought around 20 various 6-packs of Okanogan, along with a few 2-litres. I planned to pay the duty fees, as they were relatively modest, only about $0.10 per litre.
Here's my conversation with the US border agent in Port Angeles:
CBP: "How long were you in Canada?"

CC: "4 days."

CBP: "Did you bring back any tobacco, alcohol, firearms, or other restricted items?"

CC: "Yeah, we brought back some cider."

CBP: "How much is 'some' cider?"

CC: "Uh, like 20 or so 6-packs."

CBP: "… you were out of the country for how long?"

CC: "4 days."

CBP: "… have a nice day, move along."
And he waved us through without any inspection or duty fees to be paid. Nice. Here's some of the haul:
We took a detour to Crescent Lake (West from Port Angeles), as Mory loved seeing it on our original Canadian trip and wanted to see it in the summer time.
We returned home to two very-excited-to-see-us-where-were-you-for-forever dogs and our own bed.
But I still dreamt about high tea that night.