I love BBQ.
In 2017, I started thinking of making a trip to all of the great BBQ cities in the US. Rather than trying to visit all of them in one go, I decided to dedicate a few days to each. The first city on my list was Austin, TX. I researched the best BBQ places in the city and surrounding area, tapping on knowledge from friends and coworkers who had lived in Austin. I had a list of 9 places to try, and planned a week to hit them all. One of the challenges was that many BBQ places are only open for lunch, as they're out of meat by mid-afternoon.
Texas BBQ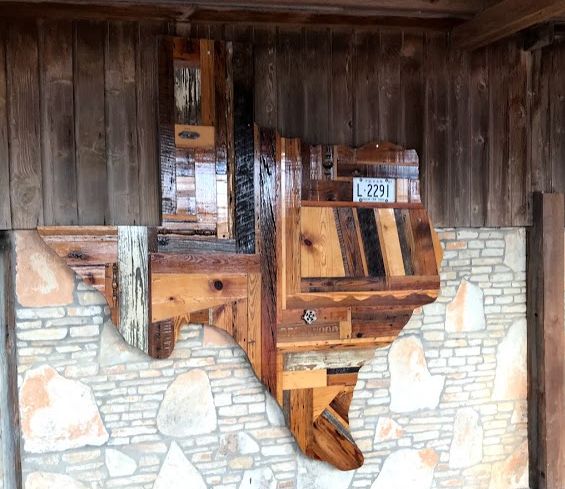 Texas BBQ is simple: salt and pepper. There's no sauce needed to complicate things . A healthy dry rub with fresh-ground pepper and a several hours of indirect heat is all you need.
Brisket is the signature of Texas BBQ. If your brisket isn't good, sorry. As I went about the task of categorizing and rating all of the BBQ that I ate, brisket always pulls the most weight. I tried the brisket everywhere that it was offered.
Texas BBQ also has a certain style. A lunch tray with butcher paper is how we were served at nearly every establishment. Pickles and white bread are always available. Everything is dished out by the pound, which makes it easy to gauge exactly what you're in for.



la Barbecue
2027 E Cesar Chavez Austin, TX 78702
One of the few BBQ places owned by women, la Barbecue was my first stop. It's located in Austin proper. One of the owners hails from the Mueller family line of Texas BBQ, but they do it differently at la Barbecue.
My recon had told me that the chipotle coleslaw was a signature item, and my sources were right. It was one of the best side of the whole trip, right off the bat.
The brisket here was great, with melty fat. This is why you get up early and make sure you're in line at opening: you want the best possible brisket. Wait too long, and the fat will set again.
The best item on the plate, however, was the beef rib. I was surprised, because I hadn't heard that they were known for their beef ribs.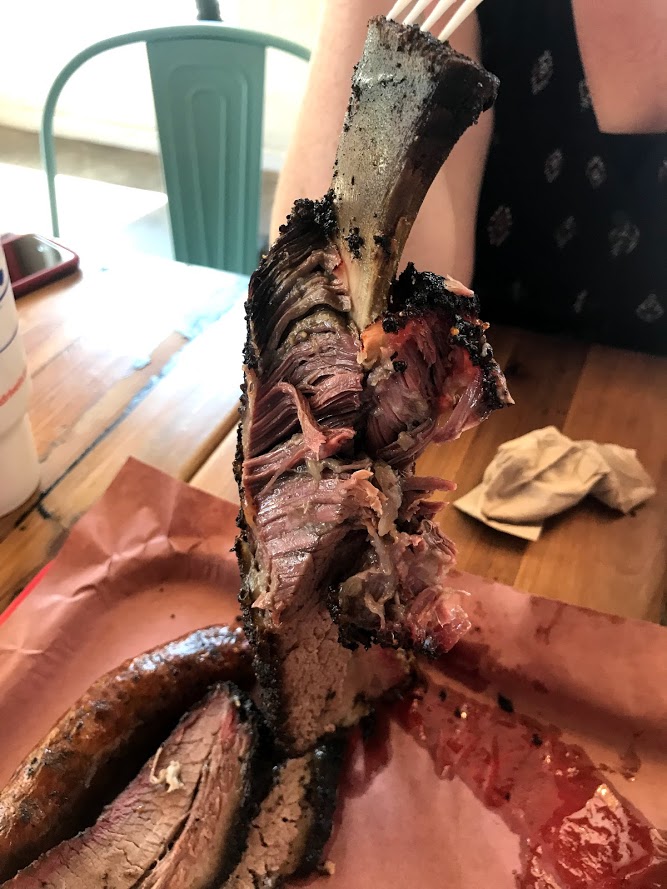 It was cooked perfectly, had great flavor and bark, and we savored every single bite. It was our favorite beef rib we had on the entire trip.
Rating: 4th overall (#1 beef ribs)
Alamo Draft House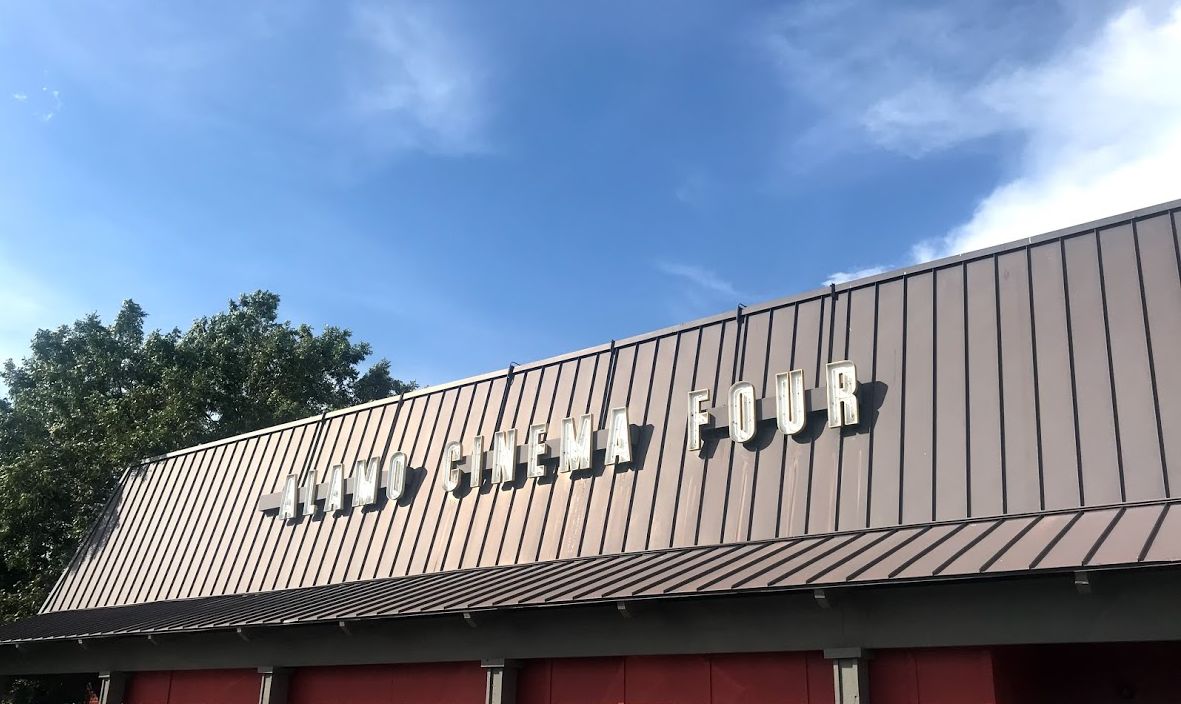 I've been hearing about Alamo Draft House from friends all over for years, and I finally got to visit one. I watched Mission Impossible: Fallout while Mory went shopping at some art stores. I love the custom trailers and intros, it was very cool. They also make a great dark and stormy.
Salt Lick BBQ
18300 Farm to Market Rd 1826 Driftwood, TX 78619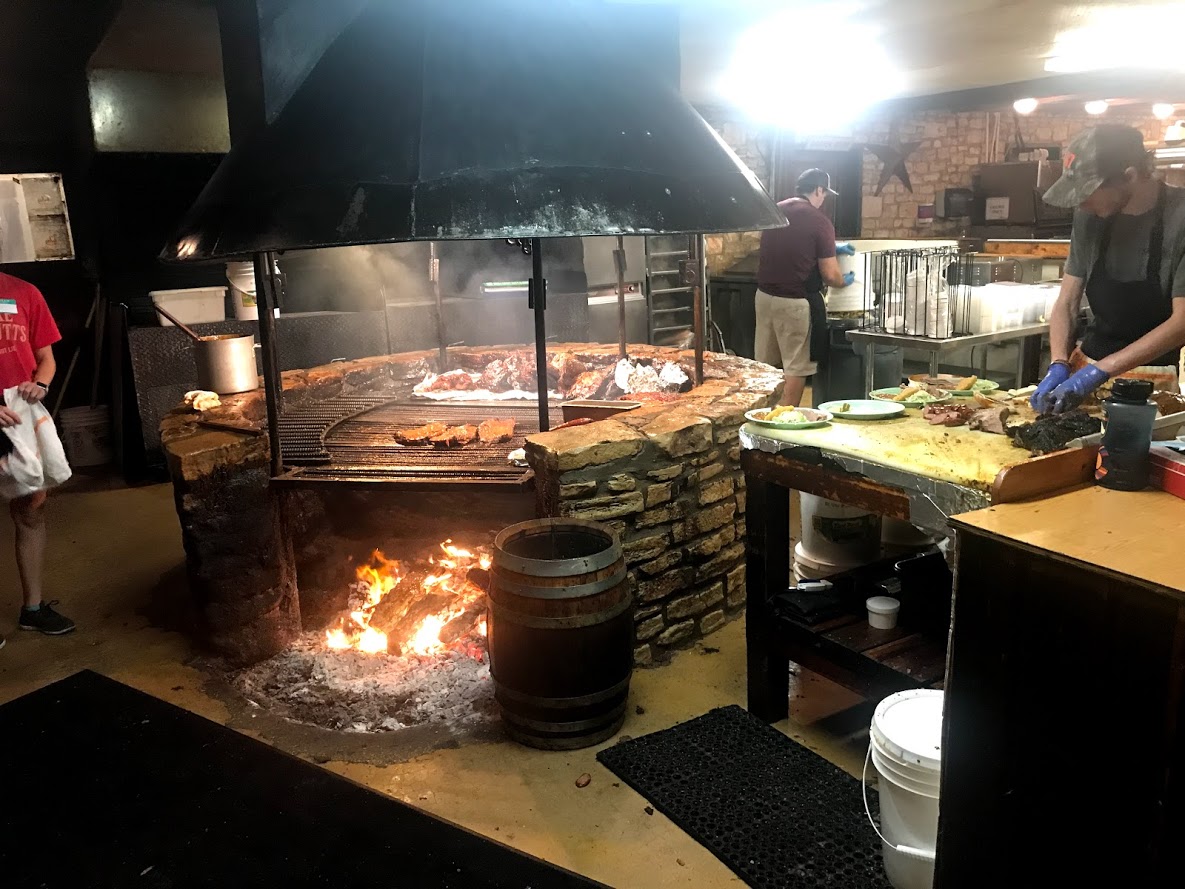 Salt Lick BBQ was easily the most controversial of the restaurants we visited. Half the people I asked said that I had to go, the other half tried to wave me off. We decided that it was worth the drive out to Driftwood to give it a shot, especially since they were open for dinner, which made it easy to schedule.
The brisket at Salt Lick was just OK. It didn't have the great bark or melty fat of the top-tier places. The house-made sausage was good, but not great.
It would've been a disappointing trip if it weren't for their pork ribs. They had an amazing sweet glaze that had me ordering an entire second plate. These ribs took the top spot for pork ribs on my trip. Perfectly cooked and absolutely delicious. Worth it.
We got a variety of food from Salt Lick, including sides and dessert. The pecan pie and cobbler were both delicious! However, this is Texas BBQ, so the only thing being rated is the meat.
Rating: 8th overall (#1 pork ribs)
Franklin BBQ
900 E. 11th Austin, TX 78702
Franklin BBQ is as close to a Mecca as there is for BBQ fans. It was the spot that made Austin the first city on my must-visit list. It's one of the highest rated and acclaimed restaurants in the country, and the lines prove it. We got there bright and early and still waited in line for hours. We met a couple in line that had also traveled from out of state, just for a taste of the brisket. We were visiting after a fire had shut down the restaurant for months in 2017, but they were back and smoking in August, one year later.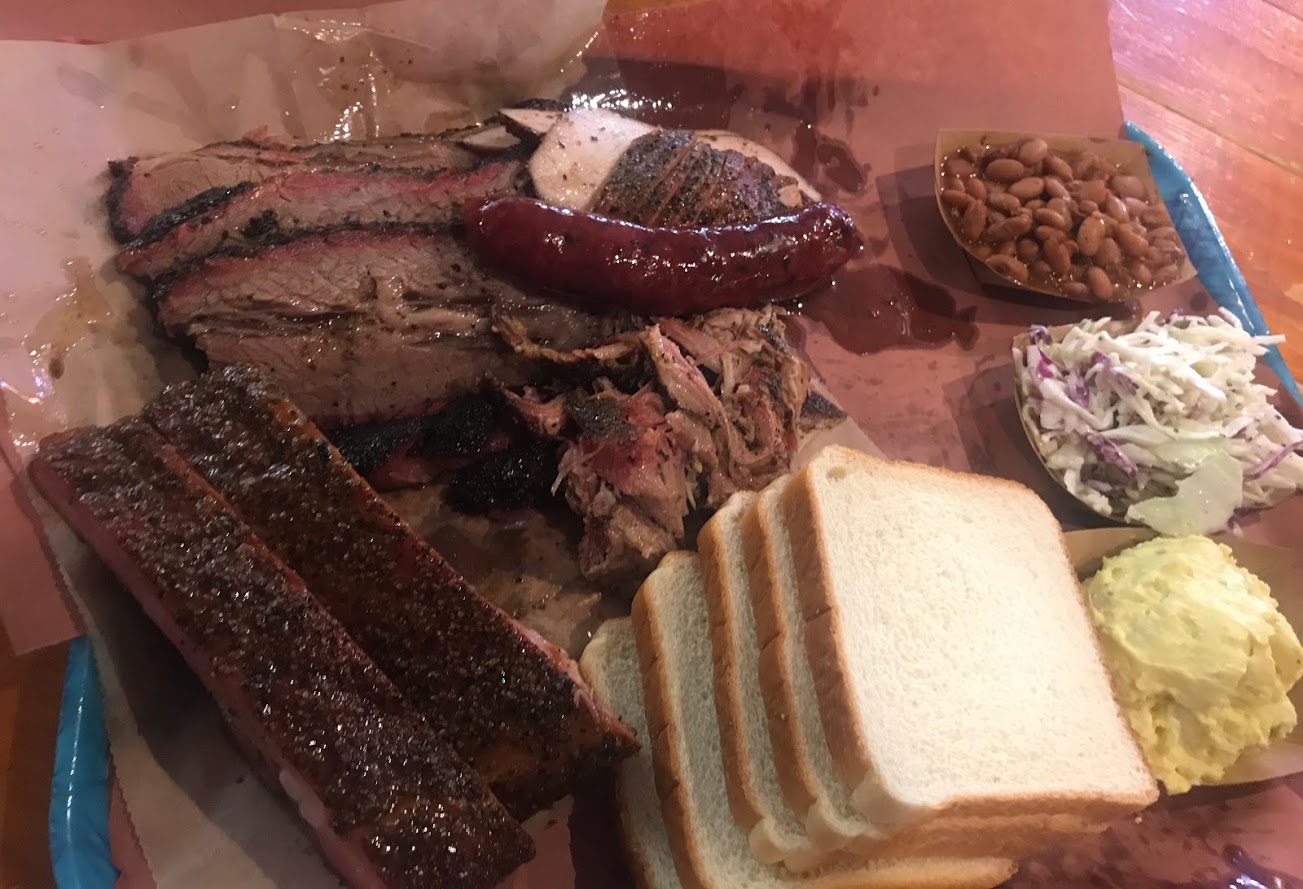 Let's just open with the brisket: it's the best in the state. It lived up to my wildest expectations, and then some. The bark was crisp and flavorful, and the fat was the melt-in-your-mouth meat-butter that comes from a perfect cook. When I think back to this trip, the first flavor I remember was licking my lips at Franklin, and tasting the pepper.
The turkey here was also a sleeper hit. We tried the smoked turkey at several places, and Franklin's was tops. It was savory and buttery in all the right ways, and it was one of Mory's favorite items from the entire trip. Definitely worth getting a few slices to mix it up with the brisket.
The pulled pork was similarly delicious, with a light squeeze of sauce amping it up. It was my 2nd-favorite pulled pork on the trip, with no complaints about the flavor of the meat or the cook. It was great on a fresh bun.
The pork ribs were the only thing that was less-than-perfect. Not bad by any means, but simply not up to the level of pork ribs we found elsewhere. I'd double-down on more brisket or turkey next time instead.
Rating: TIE - 1st overall (#1 brisket, #1 turkey, #2 pulled pork)
Rudy's Country Store
2451 S. Capital of Texas Hwy Austin, TX 78746
The only real "chain" BBQ place we visited was Rudy's Country Store. Frequently colocated with gas stations, you can find Rudy's all over the place in Austin. They were another easy choice for dinner, as they're open long hours and won't run out of meat. The prices here are also very cheap, comparatively.
The creamed corn at Rudy's deserves its own paragraph. While they have a ton of sides, none are as delicious as the creamed corn. It was recommended to me by friends, but they didn't hype it up enough. It's exactly what you want creamed corn to be: buttery, and you can tell there are corn chunks in it.
Where Rudy's fails is the brisket. It was easily the worst brisket we had on the trip, with zero bark and way too much smoke. I didn't expect much from a place that sells brisket "all day" and no guarantee of freshness, but I've had leftover brisket better than this.
There were bright spots, though. The pulled pork was actually amazing, especially with Rudy's special "sause". This sauce is legit. I know it goes against the spirit of Texas BBQ, but that sauce elevated their pulled pork to #1 in my rankings.
The prime rib was also delicious, and it was another of Mory's favorite items. I'm not sure that prime rib counts as BBQ, but it was great anyway.
Rating: 7th overall (#1 pulled pork)
Black's Barbecue
215 North Main St Lockhart, Texas 78644
After spending our first couple of days in Austin, we ventured out to Lockhart to visit two of the oldest and most storied BBQ places in the area. Black's Barbecue claims to be oldest major BBQ restaurant in Texas, and they might be. The Black family has run the place for over 80 years now.
We got to Black's a few minutes before opening, and waited out front. We were the first customers of the day. They have a unique setup where you can dole out your own sides and then get the tally at the register.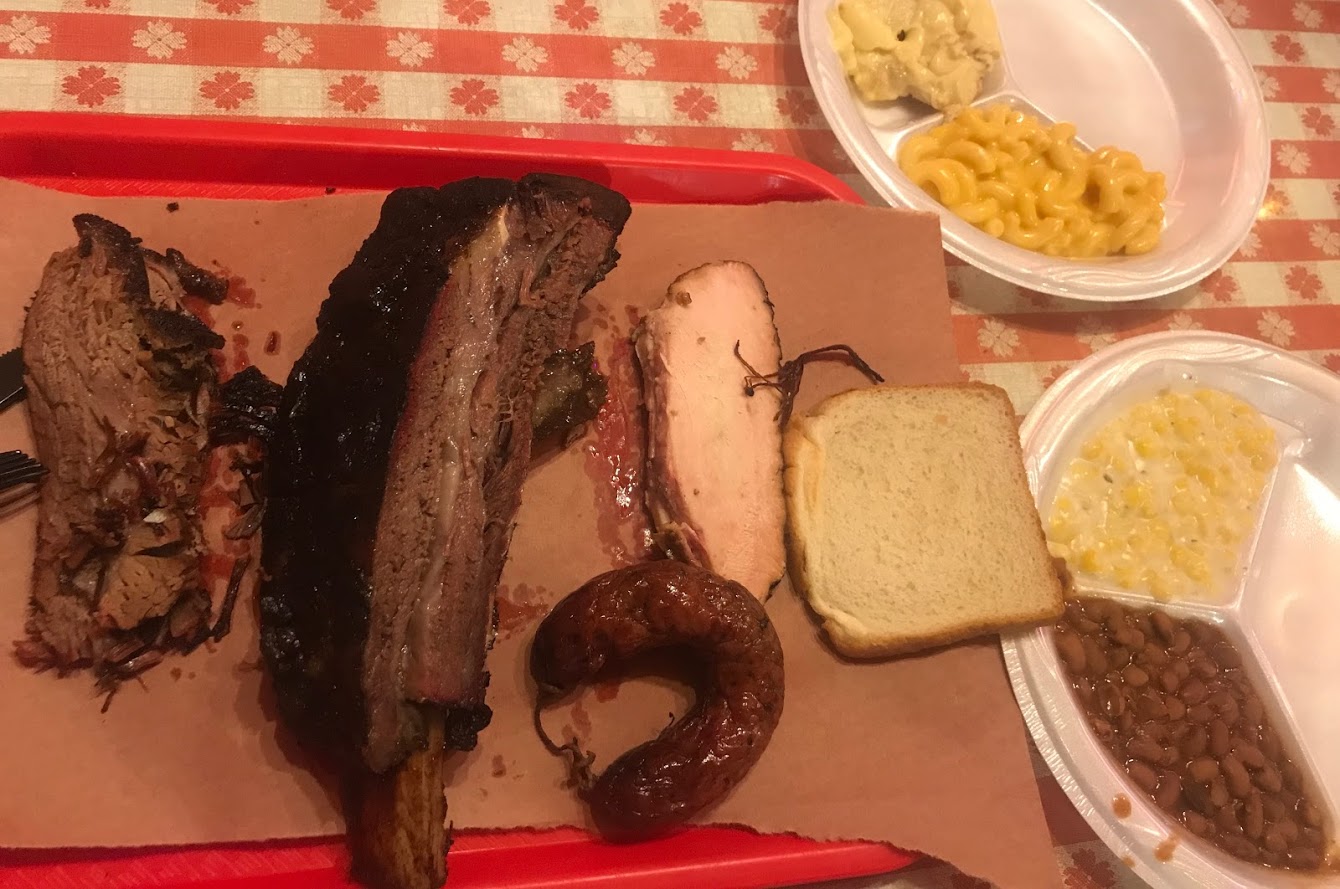 The brisket from Black's was just OK. It was the driest cut we ever got, and despite good flavor, didn't have the cook quality that we saw elsewhere. This might be a style thing, and I missed it, but it didn't meet what I was looking for.
The beef ribs here are absolutely massive. Be prepared for it to be well over 1 lb in size. This was our favorite item on the menu. The custom sausage blend was unique, and in the better half of sausages that we had. The turkey was unfortunately the worst we tried as well.
Somewhere had to be last, and despite high expectations, Black's was the worst of the nine spots we visited. Don't get me wrong, I'd happily eat there again. But when you're comparing it at the altar of the best Texas BBQ… it falls a little short.
Rating: 9th overall
Kreuz Market
619 North Colorado Street Lockhart, Texas 78644
We had planned to wait a few hours before going to the next spot, but we were still pretty hungry after eating at Black's. Kreuz Market is just around the corner in Lockhart.
Their aesthetic is simple: no plates (just butcher paper), no forks, no salad, and no vegetarians. It's one of the few spots where you come right up to the pit to order your meat.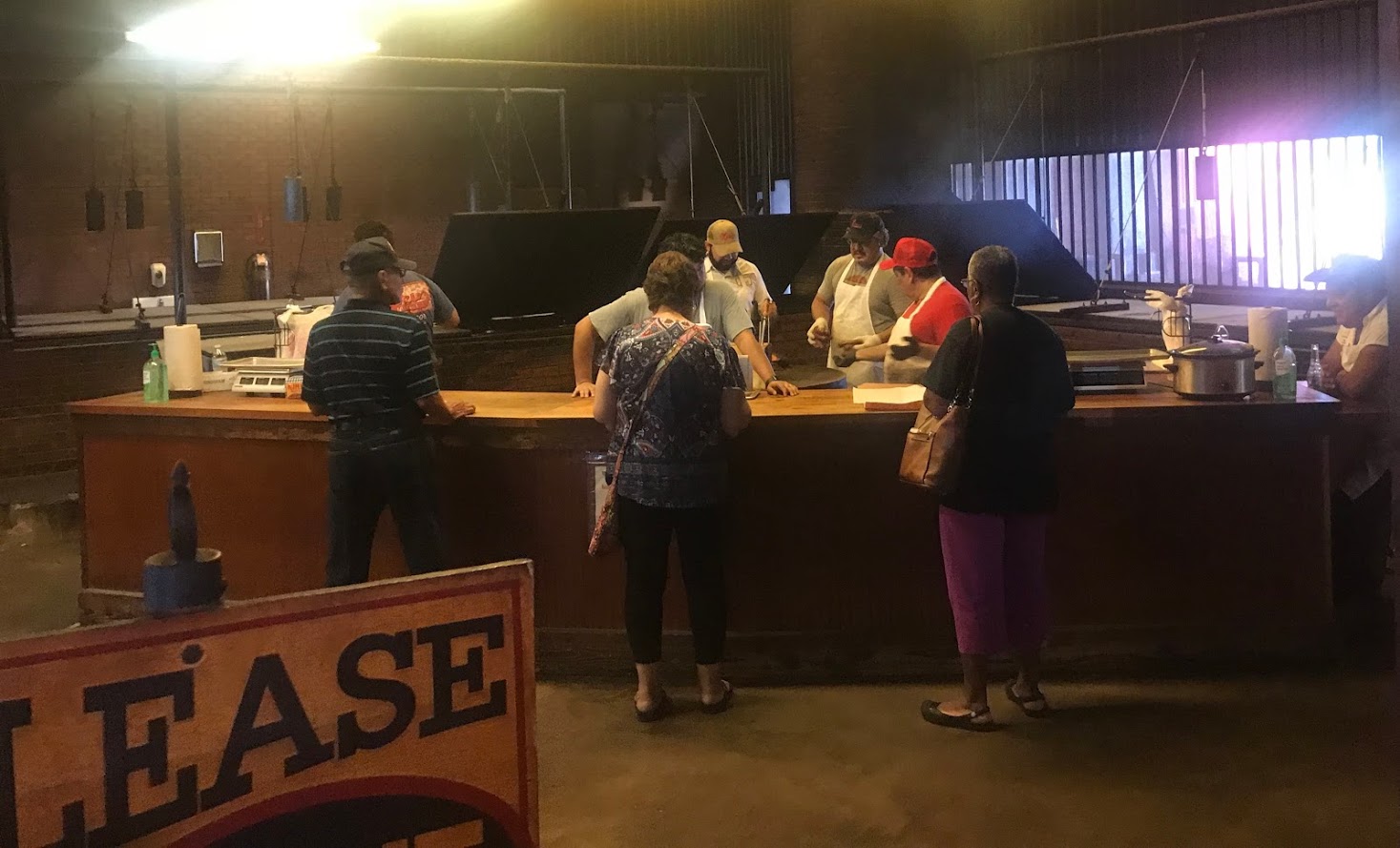 Kreuz was refreshingly good BBQ. I didn't want the trip out to Lockhart to be for nothing, and Kreuz made it worth the drive.
Their brisket was very good, and fresh off the pit. It was hot and smoky and exactly what I needed. They also had a special here, "shoulder clod", which is similar to a pulled pork. It was great!
The pork ribs here were the best dry pork ribs, and second only to Salt Lick's sauced ribs overall. I really enjoyed them. They had a solid bite and some great flavor. The sausage was also savory and great.
They also had prime rib here, which Mory said was great, but not quite as good as Rudy's, as surprising as I found that. All of the sides were tasty, although also all were spicy and had some kick.
Rating: 6th overall (#2 pork ribs, #3 sausage)
Terry Black's BBQ
1003 Barton Springs Rd Austin, TX 78704
Despite the name, there's no Terry running Terry Black's BBQ. Terry Black, from the Black family line of Texas BBQ, became a CPA in Lockhart, with his office right across the street from the family BBQ joint. His twin sons, however, have carried on the family business in Austin. Despite some disagreements with their kin in Lockhart, the heritage is hard to deny. Their mother's side of the family is also related to Smitty's Market in Lockhart, the one place I didn't get to visit on this trip.
After driving back to Austin, we were going to Terry Black's for dinner. As I mentioned, many BBQ places don't even do dinner, since they're out of meat after lunch. Terry Black's is much more of a traditional restaurant-style location than anywhere else we went, with a very different aesthetic. You still take your tray up to the butcher and order by the pound, but the rest was much more refined.
Of course, this had me worried. Who knew when this meat was cooked? Surely it can't be the same quality as right off the pit, in the late morning, right?
My fears were unfounded. Terry Black's has the best BBQ in Austin, outside of Aaron Franklin's brisket.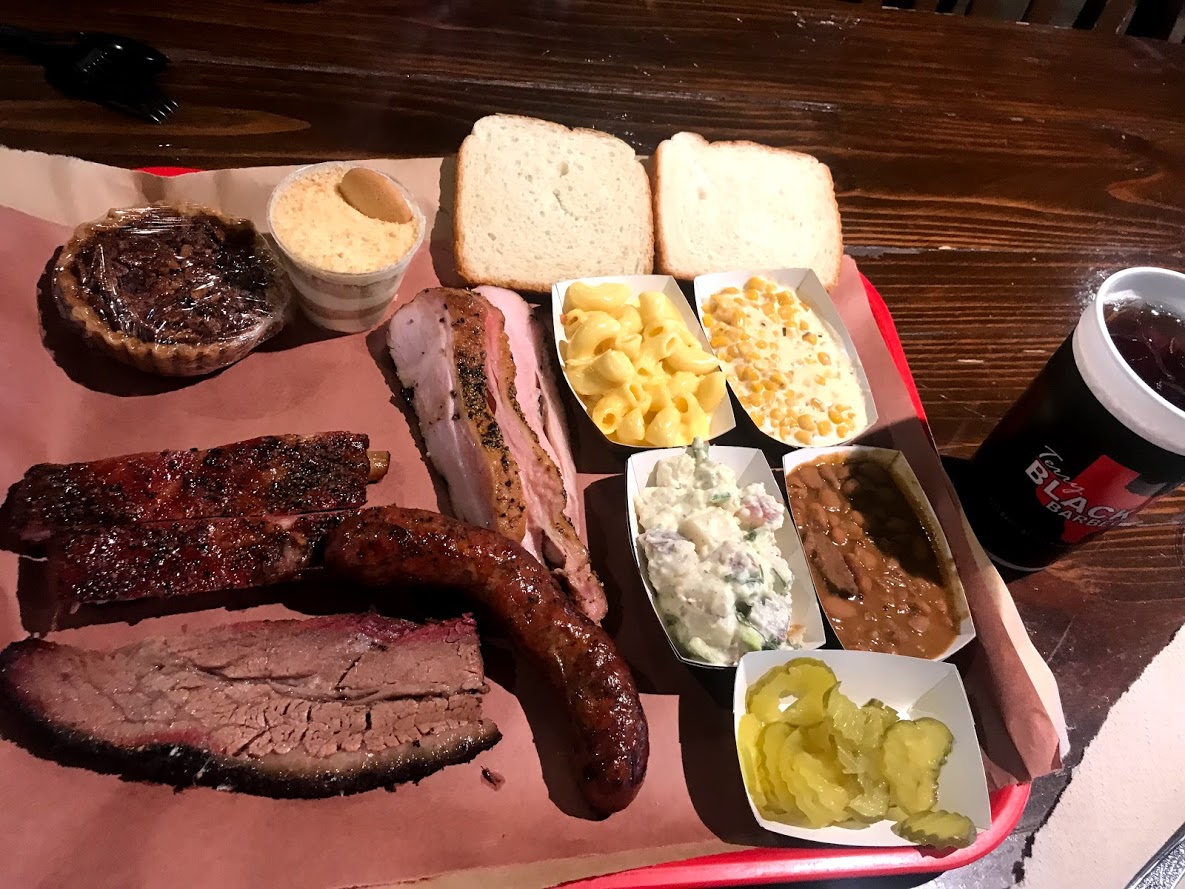 Their brisket can go bite-for-bite with Aaron Franklin's, only slipping to 2nd place due to Franklin serving it just a little bit fresher. I honestly can't believe how dang delicious this brisket was as dinner time. It's a miracle. Perfectly melty and with a bark to die for.
Their pork ribs had a great bark as well, which is one of their clear specialties. They had a better bite than anywhere but Kreuz. The jalapeño cheddar sausage was the best sausage of the trip, hands down, no question. I went back for more brisket and sausage after under-ordering my first time through. Their sweet BBQ sauce was another tasty surprise. Franklin had better turkey, but only by a small measure.
Also, every dang side was perfect. We finished every single bite on the tray.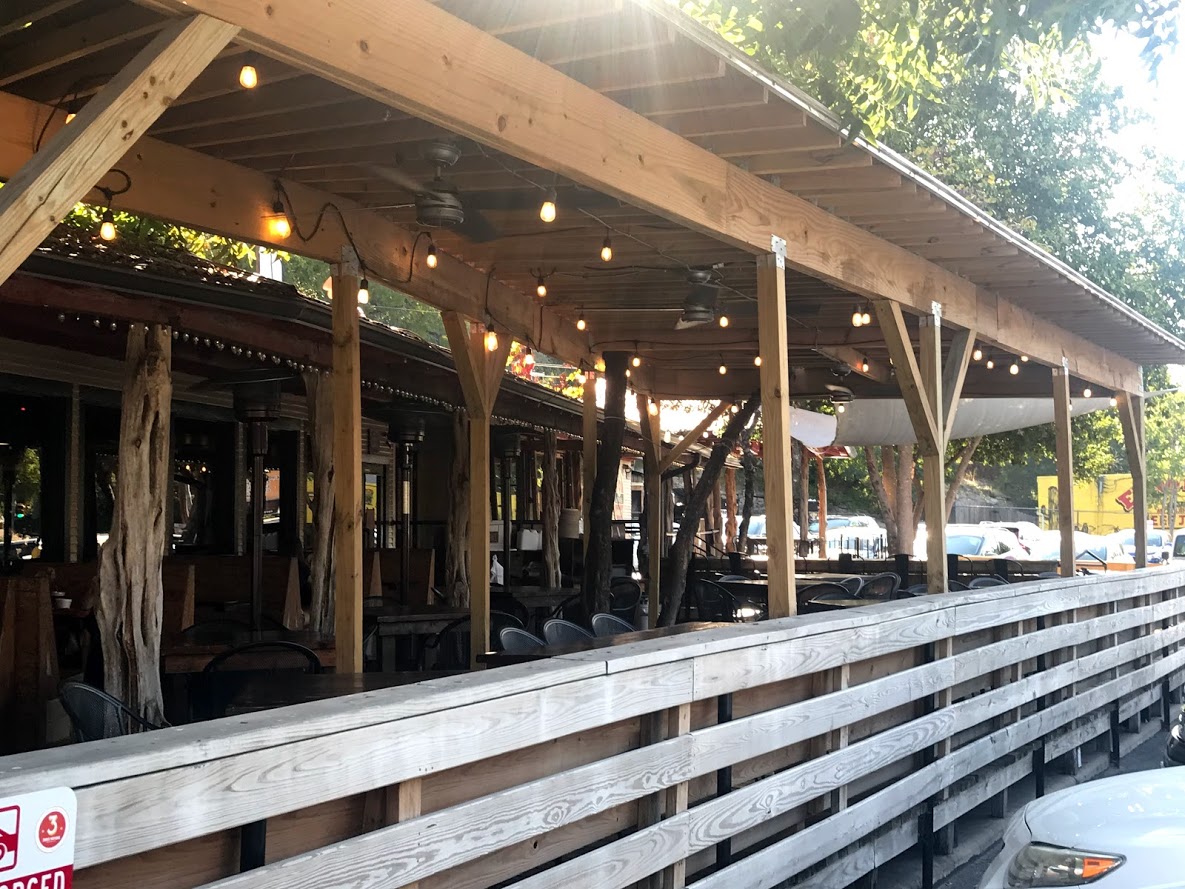 The meal we had at Terry Black's, during dinner, with nearly no waiting in line, and no driving, was spectacular. If anything, it's the underappreciated gem of Austin. If I lived there, I'm sure I'd get up early and take my tourist friends to Franklin BBQ, bud I'd eat every week at Terry Black's. Eating out on the patio on a nice summer evening was divine.
Rating: TIE - 1st overall (#1 sausage, #2 brisket, #3 pork rib, #3 turkey)
Bats at Congress Avenue Bridge
One of the reasons we picked August for our trip was the annual season of flights of the bats that live underneath Congress Avenue Bridge. We staked out a spot in the grass early, and waited until sundown to see millions of bats flying all over the place. It was a very cool experience, and only a couple of blocks from Terry Black's. It got way more crowded as dusk approached.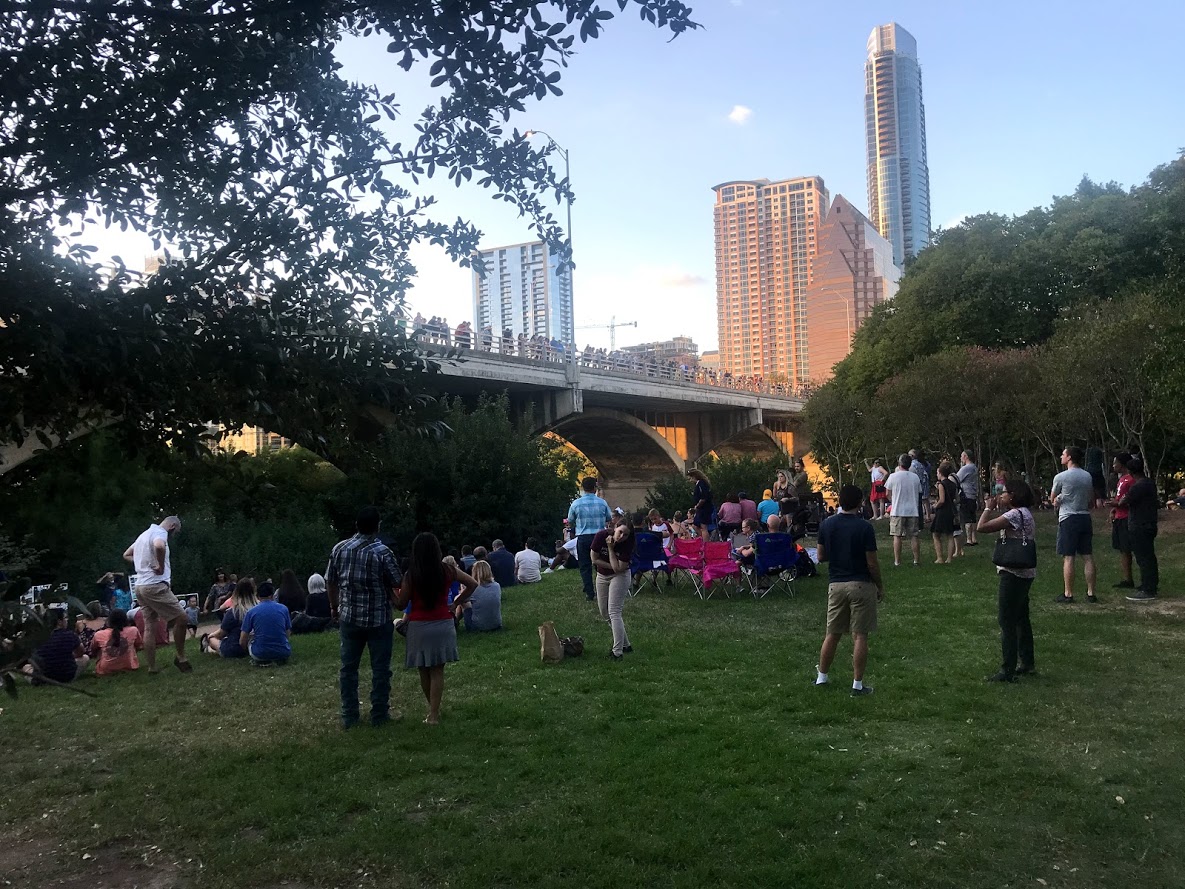 Snow's BBQ
516 Main Street Lexington, Texas 78947
All the way out in Lexington, Snow's BBQ was a late addition to my list. A coworker recommended them at the last minute, and the reviews looked too good to be true. They're only open on Saturdays, which meant rearranging the schedule and waking up real early to get out there in time, as they open bright and early.
It was worth the long drive. We got to see some more of the Texas landscape, and the drive was easy.
The line, however, was not. It was longest line we had to wait in anywhere, even Franklin BBQ. The upside is that there's free beer while you're waiting in line.
I can say that the Lone Star that was supplied was the most beer I've had before lunch just about ever. The line is even an event in itself. The pitmasters would come out and have people count off and tally up, and then they'd mark certain spots in line. There was a raffle where if they picked your number, you got shuttled right to the front of the line. No such luck for us.
After a few hours in the morning Texas sun, we got to the humble counter. We asked for one of everything.
Snow's brisket is top-tier. A little lighter on smoke than the competition, but with tons of beefy flavor and tender fat. It was a refreshing change of pace, and great in its own right.
The pork shoulder steak was much smokier, and the contrast between the two made for interesting eating. I really enjoyed it, although I generally prefer pulled pork to a pork steak. Their sausage was also very smoky and had a nice crunchy texture on the exterior. The turkey had a great herby flavor, but was just a bit dry. My one regret is that we were literally two spots away from getting pork ribs, but instead we watched them run out for the day.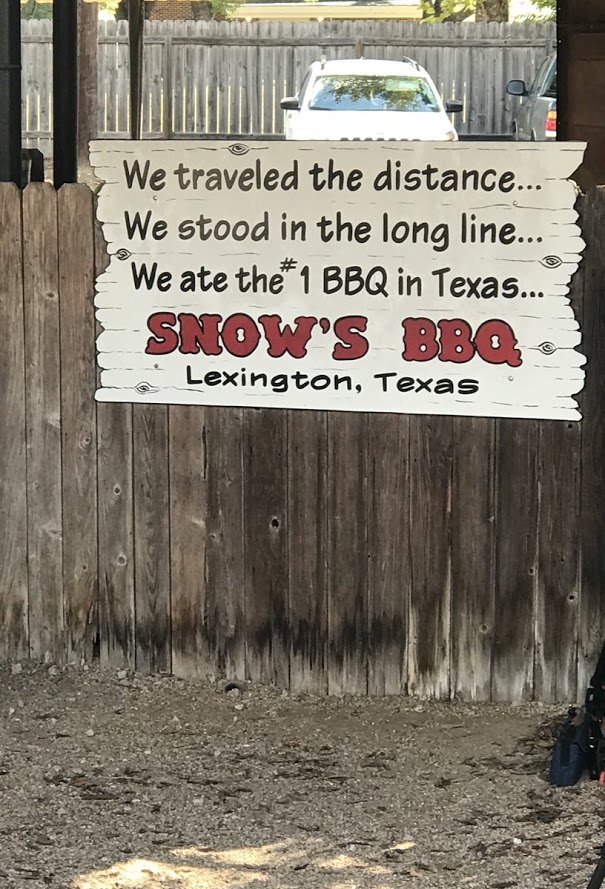 Snow's was well worth the drive, especially for the brisket and unique sausage.
Rating: 3rd overall (#2 sausage, #3 brisket)
Louie Mueller's BBQ
206 W. Second Street Taylor, TX 76574
The Cathedral of Smoke, Louie Mueller, was our final stop. It was Saturday, around lunch time, after an early start at Snow's. College football was on every TV, with Texas in a tough match.
Louie Mueller is a classic, in both good ways and bad ways. The building is several decades old, and it was incredibly hot and humid inside. I wasn't sure if we were being smoked, or the other way around. No beer in line here, but there were coolers with soda, at least. We were cheered on by our friend, Guy Fieri.
Louie Mueller knows how to cook brisket. It was incredibly moist, but with a coarse bark, which is tough to pull off. I really enjoyed it.
My notes for the trip had just one item on the list for Louie Mueller: beef rib. All of my friends had recommended it, and I wasn't going to let them down. The beef rib here was Mory's favorite, and worth the stop for sure.
The pulled pork at Mueller could've used more smoke for my tastes, but was delicious with some sauce. The turkey here was actually my favorite, and so I'm glad I added a few slices on a whim. We filled up on meat here, as it was our last chance before heading to the airport. As the Longhorns fell further behind, we decided it was time to leave.
Rating: 5th overall (#2 beef rib, #2 turkey)
Conclusion
We had an amazing time in Austin, with nine of the best meals of my life. I'd visit again in a heartbeat. Next up, Carolina.